Tundra Scout #57 War of the Dragon Queen D&D Miniatures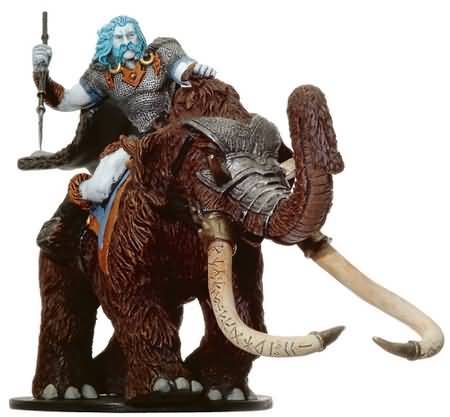 Condition:
Complete Miniature Including Card
Fulfilled By:
TrollAndToad.Com
Rarity
Huge Rare
Description
War of the Dragon Queen Rare

Long anticipated by fans, War of the Dragon Queen is the second D&D Miniatures set to feature Huge figures from the D&D realm. These figures tower over other miniatures in the set and are accurate representations of the larger side of the D&D creature lineup. The figures in the set were chosen from a variety of D&D roleplaying titles, including several volumes of the Monster Manual, Heroes of Battle, and the Eberron and Forgotten Realms campaign settings. The set also includes an elite selection of characters that are accompanied by a second, epiclevel stat card, allowing players to assemble higher-value armies with which to battle. Popular figures include: Aspect of Bahamut, Aspect of Tiamat, Dracolich, Large Green Dragon, Sorcerer on Black Dragon, Tordek Dwarf Champion, and the Cadaver Collector!
Dimensions
5" H x 4" W x 3" D
Ship Weight
0.4 pounds
-
October 02, 2011
-- Elrond
This is amazing! The giant himself isn't quite as large as the other frost giants - but he's on a mammoth! Whem tje PCs see this thing bearing down on them with a couple of boulder-thrown' brethren in support they'll learn the meaning of expeditious retreat!
-
August 04, 2006
-- Treefolk Ancient
How could you not like this thing. Look at it, a giant, a mammoth, I'm sold!
Condition:
Complete Miniature Including Card
Fulfilled By:
TrollAndToad.Com