Astral Giant #02 Lords of Madness D&D Miniatures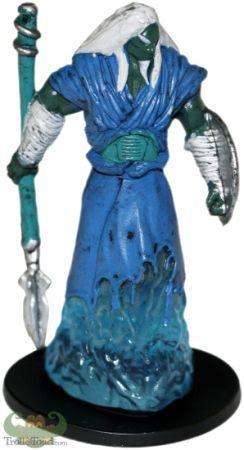 Condition:
Complete Miniature Including Card
Fulfilled By:
TrollAndToad.Com
| | |
| --- | --- |
| Rarity | Uncommon |
| Set | Lords of Madness |
| Description | Lords of Madness Single Miniature |
| Dimensions | 2" H x 1.5" W x 1.5" D |
| Ship Weight | 0.04 pounds |
-
June 09, 2012
-- Anonymous
This is a GREAT mini for how cheap it is. It is big, and made out of blueish clear plastic, then painted, giving the illusion he's made out of water or something. A GREAT pick up for the price.
I have four of these that I used in a combat this last week, and my players were incredibly impressed with the size and sculpt. They are very imposing as enemies on the battlegrid, and really made my guys sit forward in their chairs when I set them down. Lords of Madness as a whole is a good set, and this is one of my favorites from it.
-
December 24, 2010
-- the dungeon master
wow - very powerful and mystical looking giant . prob 15 ft tall and the bottom is transparent blue to add a nice touch .you cant beat the price either, a great deal.
-
March 23, 2011
-- Anonymous
Certainly a distinctive giant and a versatile mini. Only trouble are the eyebrows; they're the face's only distinguishing feature, but they look like they're drawn on with a sharpie. Still, a fine mini.
-
December 05, 2010
-- Anonymous
It's a pretty cool model, the bottom is translucent blue, nice detail ... only issue is that when I got mine, the spear was broken off below the hand. Easy enough to glue back on, but it's a bit fragile FYI.
Condition:
Complete Miniature Including Card
Fulfilled By:
TrollAndToad.Com